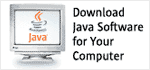 Executive Committee Meeting Minutes
for 12 June, 2018
Meeting Details
Date and Time

12 June, 8:00 am - 10:00 am PDT (2nd hour is public)

Location
Agenda
Personnel Changes

EC Special Election - Welcome Alibaba

Membership Update

Crowdfunding Java Standards (Martijn Verburg - in public meeting)

JCP.Next (Brian Goetz)
Attendance
Tuesday, 12 June 2018
PMO
Executive Committee
Alibaba - Kingsum Chow, Sanhong Li, Yumin Qi - present
Andres Almiray - not present
ARM - not present
Azul Systems - Simon Ritter - present
Credit Suisse - Gary Field - present
Eclipse Foundation - not present
Fujitsu - Mike DeNicola - present
Gemalto - Thomas Lampart - present
Goldman Sachs - Jackie Haynes - present
Ivar Grimstad - not present
Hazelcast - Jaromir Hamala - present
HPE - Sujoy Saraswati - present
IBM - Tim Ellison - present
Intel - Steve Dohrmann - present
JetBrains - Anna Kozlova - present
London Java Community - Martijn Verberg - present
MicroDoc - Nicolas Relou - present
Oracle - Anish Karmarkar - present
Red Hat - Scott Stark - present
SAP - not present
Software AG - Prasad Yendluri - present
SouJava - Otavio Santana - present
Tomitribe - David Blevins, Amelia Eiras - present
Twitter - Tony Printezis - present
V2COM - Leonardo de Moura Rocha Lima - present
Total Attendance: 20 of 25 voting members
Since 75% of the EC's voting members were present, the EC was quorate for this meeting.
Minutes
Changes in status as a result of attendance at this meeting
The EC Standing Rules state the following penalties for non-attendance at EC meetings (note that those who participate in face-to-face meetings by phone are officially counted as absent):
Missing two meetings in a row results in a loss of voting privileges until two consecutive meetings have been attended.

Missing five meetings in a row, or missing two-thirds of the meetings in any consecutive 12-month period results in loss of the EC seat.
There were no changes in voting status as a result of this meeting.
Personnel Changes
There were not personnel changes to report.
Special Election - new EC Member
Heather welcomed Alibaba to the EC and Kingsum Chow, Sanhong Li, Yumin Qi introduced themselves.
EC Stats
Heather presented the usual EC stats (see the presentation for details).
Membership Report Update
Heather gave an update on the Membership renewals effort.
JCP.Next Update
Heather reviewed plans to start the JCP.Next working group as discussed in the May JCP EC Meeting. The working group meetings will start next week, time to be decided based on poll. The EC also discussed including input from the Java SE Platform group. Brian Goetz presented items for discussion and feedback from the group, and agreed to participate in future working group meetings (see the presentation for details). Tim commented that he agreed some processes don't make sense in the the new world, and that we should be mindful to ensure we are not missing contributions and continue to allow independent implementations. Leo asked about consideration of embedded features in Java SE and Brian responded that he would come back with an answer. David asked how the EC can be helpful to the Java SE team and about adoption and if the JCP EC needed to assist with polls on Java developer adoption. Brian thinks the integrity and implementability of the specifications have been crucial to the success of Java. EC Members should get involved in OpenJDK projects and contribute. Survey involvement may also be helpful and Heather agreed to add for future discussion. In addition, Brian reviewed a blog post on adoption and invited EC members to attend the OpenJDK committers workshop in August - the technical roadmap will be discussed, and some of the content will be recorded and made public for those who cannot attend in person. Martijn also commented that the LJC efforts detailed in his presentation also relates to these topics (see June public meeting for this agenda item). Heather will forward details for the JCP.next working group meeting to be held next week.
Other Business
Heather reviewed the plans for our public EC meeting starting in the next hour, and encouraged EC members to participate in the poll for selecting our Spring 2019 face to face meeting location (either China, Japan or India).
Next Meeting
10 July, 2018; 8:00 am - 10:00 am PDT
Teleconference