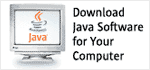 Executive Committee Meeting Minutes
for July 11, 2017
Date and Time
July 11, 2017; 8:00 am - 10:00 am
Location
Teleconference
Agenda
Personnel Changes
EC Elections 2017
2018 Calendar
JavaOne
JCP Renewals/Membership
Java ME Working Group Updates, OpenJDK Working Group Updates and JCP.Next Working Group Updates/Discussions
Attendance for 11 July, 2017
PMO
Executive Committee
ARM - not present
Azul Systems - Simon Ritter, Matt Schuetz - present
Credit Suisse - Gary Field - present
Eclipse Foundation - not present
Fujitsu - Mike DeNicola, Kenji Kazumura - present
Gemalto - Thomas Lampart - present
Goldman Sachs - Vladimir Zakharov, Jackie Haynes - present
Ivar Grimstad - present
Hazelcast - Chris Engelbert - present
HPE - Naresh Shah - present
IBM - not present
Intel - Vinay Awasthi - present
JetBrains - Anna Kozlova - present
Werner Keil - present
London Java Community - not present
MicroDoc - Hendrik Hoefer - present
NXP - not present
Oracle - Anish Karmarkar, Calinel Pasteanu - present
Red Hat - not present
SAP - Volker Simonis - present
Software AG - Chris Dennis, Prasad Yendluri - present
SouJava - Bruno Souza, Otavio Santana - present
Tomitribe - David Blevins, Amelia Eiras - present
Twitter - Tony Printezis - present
V2COM - Leonardo Lima - present
Total attendance: 19 of 25 voting members
Since 75% of the EC's voting members were present, the EC was quorate for this meeting.
Minutes
Changes in status as a result of attendance at this meeting
The EC Standing Rules state the following penalties for non-attendance at EC meetings (note that those who participate in face-to-face meetings by phone are officially counted as absent):
Missing two meetings in a row results in a loss of voting privileges until two consecutive meetings have been attended.

Missing five meetings in a row, or missing two-thirds of the meetings in any consecutive 12-month period results in loss of the EC seat.
There were no changes in voting status as a result of this meeting.
Personnel changes
Steve Wolfe is no longer an alternate for IBM; a new alternate has not yet been named.
EC stats
Heather presented the usual EC stats (see the presentation for details). Heather reminded EC Members to vote and designate an alternate in the case of vacations, etc.
2017 EC Elections
Heather presented dates for the upcoming 2017 EC Elections; see the JCP Election page for details.
2018 Calendar
Heather reported on the 2018 face to face locations and dates (see the presentation for details).
Membership Report
Heather reported on the membership numbers and plans to process renewals of current Full Members, including Individuals and JUGs, in the upcoming months (see the presentation for details).
JavaOne 2017
Heather reviewed plans for JavaOne - more details coming next month (see the presentation for details). Nominations for the JCP Awards will be published later in the week, and the EC voting period will also start later in the week to select the JCP Award winners for 2017.
Java ME Working Group
Heather and Leonardo presented an update on the Java ME Working Group. Summaries are now published on the EC Community page. We will meet again June 19 to discuss future JSR plans.
OpenJDK and the JCP
The summary from the June 5 meeting is published on the EC Community page. There were two action items established as a result of the working group meetings, and we will report on those in the next meeting. The OpenJDK Working Group will meet again at a tbd date, based on Doodle poll result.
JCP.Next
Heather reported that the JCP.Next Working Group changed meeting time to Tuesdays at 10 am Pacific Daylight Time. The JCP.Next Working Group will meet again July 25.
Adopt-a-JSR Updates
Heather presented a summary of the Adopt-a-JSR activities by Java User Groups and encouraged EC Members to get involved. Amelia suggested EC Members can help promote the work of the user groups on social media.
Heather asked for any other business and Ivar suggested the topic of future plans for Java EE. Heather agreed to invite a speaker for an upcoming meeting to discuss this topic.
Next Meeting
August 15, 2017, teleconference, 8:00 am - 10:00 am PDT