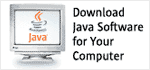 Executive Committee Meeting Minutes
for February 14, 2017
Date and Time
February 14, 8:00 - 10:00 am
Location
Agenda
Personnel changes
Update from Java ME Working Group
Update from OpenJDK Working Group
Attendance
14 February 2017
PMO
Patrick Curran
Heather VanCura
Executive Committee
Azul Systems - Simon Ritter - present
Credit Suisse - Peter Mutsaers - present
Eclipse - not present
Fujitsu - Mike DeNicola - present
Gemalto - Thomas Lampart - present
Goldman Sachs - not present
Ivar Grimstad - present
Hazelcast - Jaromir Hamala - present
HPE - Naresh Shah, Sriranga Nadiger - present
IBM - Tim Ellison, Steve Wolfe present
Intel - Michael Berg - present
Werner Keil - present
London Java Community - Martijn Verburg - present
MicroDoc - Hendrik Hoefer - present
NXP - Maulin Patel - present
Oracle - Don Deutsch, Calinel Pasteanu - present
Red Hat - Scott Stark - present
SAP - Volker Simonis - present
Software AG - Prasad Yendluri, Chris Dennis - present
SouJava - Otavio Santana - present
Tomitribe - David Blevins, Amelia Eiras - present
Twitter - not present
V2COM - Leonardo Lima - present
Total attendance: 20 of 23 voting members
Since 75% of the EC's voting members were present, the EC was quorate for this meeting.
Minutes
Changes in status as a result of attendance at this meeting
The EC Standing Rules state the following penalties for non-attendance at EC meetings (note that those who participate in face-to-face meetings by phone are officially counted as absent):
Missing two meetings in a row results in a loss of voting privileges until two consecutive meetings have been attended.

Missing five meetings in a row, or missing two-thirds of the meetings in any consecutive 12-month period results in loss of the EC seat.
Since Intel missed the January meeting they lost their voting privileges as a consequence of not attending that meeting. Intel did attend today and will regain their voting privileges after attending the March meeting.
Personnel changes
Heather VanCura chaired this meeting. Patrick attended as an observer.
EC stats
Heather presented the usual EC stats (see the presentation for details).
Membership
Heather presented the latest membership report, noting that there has not been a large increase in membership since January, primarily due to the fact that the PMO is processing 2016 applications and we have not started a new membership drive. We will start a new membership drive leading up to the JCP EC Special Election the first part of 2017.
Java ME Working Group
The Java ME Working group met one time. Heather and Leonardo summarized the meeting. Meeting Summary is published.
OpenJDK and the JCP
The OpenJDK Working group was not able to meet earlier this week as scheduled. The Working Group will meet this Friday at 08:00 PST and the Meeting Summary will be published.
JCP.Next Working Group
The JCP.Next Working Group will meet on Tuesdays at 1:00 pm PST. Heather will publish meeting details.
Alibaba
San Hong, Senior Software Engineer and lead of Alibaba JVM team presented a summary of Alibaba's use of Java. See presentation for details. London Java Community asked about any large barriers to open sourcing / contributing some of their technology from a business perspective, to which San replied there were not. SAP asked about the size of the JVM team, and San indicated there are at least 10 developer on their JVM team. Tomitribe inquired about their Tomcat project, San responded they use OSGi as a controller. Werner asked if FastJSON implemented the JSON-P JSR. San said it does not, but might do in the future. Heather noted that their participation in the JSON-P JSR was through Green Tea JUG and suggested that Alibaba get involved in JSR 374, the current JSON-P 1.1 JSR.
Other business
Heather reminded EC members that the face-to-face meeting in Austin Texas in May would take place on Monday afternoon and Tuesday (all day) rather than the usual Tuesday and Wednesday in order to allow those who wished to attend OSCON (which will start on Wednesday of that week in the same city) to do so. She said that there will be a group dinner on Monday night and possibly a JUG meeting on Tuesday evening.
Patrick then thanked everyone in the EC for their participation and said farewell to everyone as he prepares for his retirement this week .
Next meeting
March 14 2017, 8:00 - 10:00 am