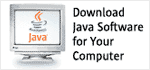 Executive Committee Meeting Minutes
for September 15 2015
version 0.1: September 15 2015
Date
September 15 2015
Location
Teleconference
Agenda
Personnel changes
JSR 364 update
JSR 358 update
Elections update
JavaOne update
Locations for 2016 face-to-face meetings
Topics for the October f2f
Attendance
PMO
Patrick Curran
Heather Vancura
Executive Committee
ARM – Paul Manfrini – present
Azul Systems – Matt Schuetze – present
Credit Suisse – Ionut Subasu – present
Eclipse – Wayne Beaton – present
Ericsson – not present
Freescale – Maulin Patel – present
Fujitsu – Mike DeNicola – present
Gemalto M2M – not present
Goldman Sachs – Donald Raab, Nike Marzo – present
Hazelcast – Christoph Engelbert – present
HP – Scott Jameson – present
IBM – Steve Walllin – present
Intel – Michael Berg – present
Werner Keil – present
London Java Community – Martijn Verburg – present
Geir Magnusson – present
MicroDoc – Hendrik Hoefer – present
Oracle – Don Deutsch, Calinel Pasteanu, Anish Karmarkar – present
RedHat – Mark Little – present
SAP – Sanjay Patil – present
Software AG – Prasad Yendluri, Alex Snaps – present
SouJava – Otavio Santana – present
TOTVS – Hernan Perrone – present
Twitter – Chris Aniszczyk – present
V2COM – Leonardo Lima – present
Total attendance: 23 of 25 voting members
Since 75% of the EC's 23 voting members were present, the EC was quorate for this session
Minutes
Changes in status as a result of attendance at this meeting
The EC Standing Rules state the following penalties for non-attendance at EC meetings (note that those who participate in face-to-face meetings by phone are officially counted as absent):
Missing two meetings in a row results in a loss of voting privileges until two consecutive meetings have been attended.
Missing five meetings in a row, or missing two-thirds of the meetings in any consecutive 12-month period results in loss of the EC seat.
There was no change in voting status as a result of this meeting, but Credit Suisse, Ericsson, and Gemalto will lose their voting privileges if they miss the next meeting.
Action Item review
See the JIRA.
EC Stats
Heather presented the usual EC stats. We noted the poor turnout for the Maintenance Review Ballots on JSRs 286 and 329. Some members who were reported as not having voted said that in fact they had. The PMO will investigate the logs and make any necessary corrections.
JSR 364 and JSR 358 updates
Patrick provided brief updates on JSRs 364 and JSR 358. See the PMO presentation for details.
Elections and JavaOne updates
Heather provided updates on this year's elections and on the PMO's plans for JavaOne. See the PMO presentation for details.
Locations for 2016 face-to-face meetings
We agreed that we would like to meet in Rio in January, either on 12-13 or 19-20. Hernan Perrone promised to confirm that they can host us.
On the assumption that we will meet in Rio in January several members said that they would prefer Ottawa to Germany for our summer meeting. Patrick agreed to initiate a Doodle poll to gather members' preferences.
Logistics and topics for the October f2f
[See the PMO presentation for background information.]
We agreed to start the October f2f meeting with lunch on Thursday, so as to provide a little more flexibility for those flying in to San Francisco.
Eclipse and MicroDoc agreed to present on their respective IoT strategies. Patrick asked Calinel Pasteanu whether he would be able to provide an update on Oracle's IoT strategy but he responded that it was still too early for that.
Patrick asked Matt Schuetze to check whether Gil Tene would be able to lead a discussion on OpenJDK as we had discussed at the last EC meeting. Matt later confirmed that Gil would be able to do so.
Patrick asked for further suggested topics. Otavio Santana volunteered to provide a SouJava update.
Mark Little asked whether it would be appropriate to discuss the implications of Oracle's recent actions in laying-off several Java Evangelists for their stewardship of Java. Steve Wallin pointed out the relatively low level of JSR activity and suggested that an update on Oracle's Java strategy would be helpful. Patrick responded that it would not be appropriate to discuss individual Oracle employees, and noted that one implication of the layoff of evangelists would be that the JCP, the Java Champions, and the Java User Groups would have to fill the gap. He said that it was unlikely that Oracle would provide any kind of official statement to the JCP, but noted that the best way to learn about Oracle's Java Strategy would be to attend JavaOne immediately after the EC meeting. He nevertheless agreed to put this on the agenda for the October meeting.
The meeting then adjourned.