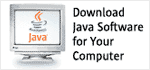 Executive Committee Meeting Minutes
for May 12 2015
version 0.1: May 12 2015
Date
May 12 2015
Location
Teleconference
Agenda
Personnel changes
Update on JCP.org login changes
Recruiting JCP members in China & Taiwan
Break and re-assemble for public EC meeting
Attendance
PMO
Patrick Curran
Heather Vancura
Executive Committee
ARM – Paul Manfrini – present
Azul Systems – Matt Schuetze – present
Credit Suisse – Susanne Cech – present
Eclipse – Wayne Beaton – present
Ericsson – Christer Boberg – present
Freescale – not present
Fujitsu – Mike DeNicola – present
Gemalto M2M – Thomas Lampart – present
Goldman Sachs – John Weir – present
Hazelcast – not present
HP – Scott Jameson – present
IBM – Steve Wallin – present
Intel – Michael Berg – present
Werner Keil – present
London Java Community – Ben Evans – present
Geir Magnusson – present
MicroDoc – Hendrik Hoefer – present
Oracle – Don Deutsch, Calinel Pasteanu, Anish Karmarkar – present
RedHat – Mark Little, Scott Stark – present
SAP – not present
Software AG – Prasad Yendluri – present
SouJava – Bruno Souza – present
TOTVS – David Britto, Hernan Perrone – present
Twitter – not present
V2COM – Leonardo Lima – present
Total attendance: 23 of 25 voting members
Since 75% of the EC's 25 voting members were present, the EC was quorate for this session
Minutes
Changes in status as a result of attendance at this meeting
The EC Standing Rules state the following penalties for non-attendance at EC meetings (note that those who participate in face-to-face meetings by phone are officially counted as absent):
Missing two meetings in a row results in a loss of voting privileges until two consecutive meetings have been attended.
Missing five meetings in a row, or missing two-thirds of the meetings in any consecutive 12-month period results in loss of the EC seat.
There was no change in voting status as a result of this meeting but Freescale, Hazelcast, SAP, and Twitter will lose their voting rights if they miss the next meeting.
Action Item review
See the JIRA.
EC Stats
Heather presented the usual EC Stats. Patrick commented on the "no" vote in the JSR 350 renewal ballot (the first we have seen since we introduced this process). He suggested (without addressing the merits of this particular vote) that it is healthy that the EC occasionally votes "no" in ballots, since this indicates that the process is working. Scott Jameson agreed, noting that this proves that members take their duties seriously, and think about the issues they are voting on.

Update on JCP.org login changes
Patrick provided an update on the JCP.org login changes. See the PMO Presentation for details.
Recruiting JCP members in China & Taiwan
Patrick reported on his recent trip to China and Taiwan (see the PMO Presentation for details). He informed the EC that the GreenTea Java User Group in Shanghai was founded and sponsored by, and its leaders are employees of, Alibaba. He explained that he has had discussions with Alibaba about the possibility of them joining the JCP, saying that this would be a very positive step given their leading role in China and indeed globally. (If they join, other Chinese companies might follow their lead.) He pointed out that the Process Document states that if one company has a controlling interest in another they will collectively have only one rather than two votes in JCP elections. He asked members whether - if Alibaba should join the JCP - we should apply a similar rule here, so that Alibaba and the GreenTea JUG would share a vote.
Mike DeNicola asked whether membership in the JUG is restricted to Alibaba employees. Patrick responded that it is not - on the contrary, Alibaba's motivation in forming and sponsoring the JUG is to grow the pool non-employee Java programmers so that they might in the future be able to recruit some of them. Mike responded that under these circumstances he did not believe that we should restrict the two entities to a single vote.
Mark Little said that we should encourage rather than discourage this kind of corporate sponsorship of Java User Groups, and suggested that if we were to look closely at other JUGs we might find similar arrangements. This is a good thing. Other members agreed.
Bruno Souza pointed out that the more members the JUG has the less control Alibaba will have. He noted that SouJava was initially founded by his own employer but that it has since taken on its own identity. We should encourage a diverse leadership in the JUG.
Patrick summarized: we agree that this kind of sponsorship is not a problem - indeed, should be encouraged - and we would not restrict a company and a JUG it sponsors to a single vote.
JSR 364 update
Heather provided a brief update on JSR 364 (see the presentation for details). She reported that the Public Review Ballot had just closed and was successful. She said she hoped to publish the Proposed Final Draft very soon. Patrick responded that he would like to have feedback on the revised Process Document from one more reviewer before we post; Martijn Verburg volunteered to review the document.
JSR 358 update
Patrick provided an update on JSR 358 (see the presentation for details). He reported that he expects to take the IP-flow document to Oracle Legal within a couple of weeks.
Adjourn
The meeting then adjourned in order to re-assemble for the public EC meeting.