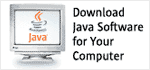 Executive Committee Meeting Minutes
for June 10 2014
version 0.2: June 18 2014
Date
June 10, 2014
Location
Teleconference
Agenda
Personnel changes
JSR 358 Expert Group session
Adjourn and re-form for public EC meeting from 8:00 am - 9:00 am
Attendance
PMO
Executive Committee
ARM – Paul Manfrini – present
Azul Systems – John Pampuch – present
CloudBees – Steve Harris – present
Credit Suisse – Susanne Cech – present
Eclipse – Mike Milinkovich – present
Ericsson – Christer Boberg – present
Freescale – not present
Fujitsu – Mike DeNicola – present
Gemalto M2M – Thomas Lampart – present
Goldman Sachs – John Weir – present
HP – Scott Jameson – present
IBM – Steve Wolfe, Vito Spatafora – present
Intel – Anish Kumar – present
Werner Keil – present
London Java Community – not present
Morocco JUG – Mohamed Taman – present
Nokia – Adamu Haruna – present
Oracle – Don Deutsch, Anish Karmarkar, Calinel Pasteanu – present
RedHat – Scott Stark – present
SAP – not present
Software AG – Prasad Yendluri – present
SouJava – Bruno Souza – present
TOTVS – Hernan Perrone – present
Twitter – Chris Aniszczyk –present
V2COM – Leonardo Lima – present
Total attendance: 22 of 24 voting members
Since 75% of the EC's 24 voting members were present, the EC was quorate on this day
Changes in status as a result of attendance at this meeting
The EC Standing Rules state the following penalties for non-attendance at EC meetings (note that those who participate in face-to-face meetings by phone are officially counted as absent):
Missing two meetings in a row results in a loss of voting privileges until two consecutive meetings have been attended.
Missing five meetings in a row, or missing two-thirds of the meetings in any consecutive 12-month period results in loss of the EC seat.
There were no changes in status as a result of this meeting.
Action Item review
See the Action Item tracking file.
EC Stats
Patrick presented the usual EC stats.
JSR 358 Expert Group session
Patrick reported on the current status of JSR 358 (see the PMO presentation for details). He reported that Fridays at 11:00 am Pacific was the preferred time to hold the IP Working Group meetings, and promised to start those meetings again beginning on Friday June 20. EC members decided to alternate between the meetings at which lawyers will be present and those at which they will not.
JSR 364 Expert Group session
Patrick reported on the activities of the Individuals Working Group (see the presentation for details). While reviewing the various issues that had been discussed in the Mike DeNicola stated that he had been unable to attend the Working Group meeting at which Issue 29 (on JSR deadlines) had been discussed. He reiterated his belief that the Process Document should specify a maximum amount of time between Proposed Final Draft and Final Approval Ballot. Patrick reported that he too had missed that meeting, and that he supported Mike's suggestion. An Action Item has been opened for Heather to reopen this discussion at a future Working Group meeting.
Adjourn
The meeting then adjourned, and re-formed for the public EC meeting. The audio recording of that meeting has beeen posted on the public Meeting Materials page on jcp.org.