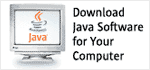 Executive Committee Meeting Minutes
for June 11 2013
version 0.1: 11 June, 2013
Date
June 11, 2013
Location
Teleconference
Agenda
Roll call
Agenda review
Personnel changes
JSR 358 Expert Group session
Attendance
PMO
Patrick Curran, Heather Vancura
Executive Committee
Stefano Andreani – not present
Aplix – not present
ARM – Paul Manfrini – present
Azul Systems – Gil Tene – present
Cinterion – Thomas Lampart – present
CloudBees – Steve Harris – present
Credit Suisse – Susanne Cech – present
Eclipse – Mike Milinkovich – present
Ericsson – Christer Boberg – present
Fujitsu – Mike DeNicola – present
Goldman Sachs – not present
Google – Van Riper – present
HP – Scott Jameson – present
IBM – Steve Wolfe – present
Intel – Anil Kumar – present
Werner Keil – present
London Java Community – Martijn Verburg– present
Nokia – Ben Wang – present
Oracle – Don Deutsch, Anish Karmarkar, Roger Riggs – present
RedHat – Scott Stark – present
SAP – Steve Winkler – present
SouJava – Bruno Souza – present
TOTVS – Hernan Perrone – present
Twitter – not present
Total attendance: 20 of 24 voting members
Since 75% of the EC's 24 voting members were present, the EC was quorate for this meeting
Minutes
Changes in status as a result of non-attendance at this meeting
The EC Standing Rules state the following penalties for non-attendance at EC meetings (note that those who participate in face-to-face meetings by phone are officially counted as absent):
Missing two meetings in a row results in a loss of voting privileges until two consecutive meetings have been attended.
Missing five meetings in a row, or missing two-thirds of the meetings in any consecutive 12-month period results in loss of the EC seat.
Since Aplix did not attend this meeting and had previously missed the May meeting they lost their voting privileges.
Personnel changes
See the PMO presentation for details.
EC stats
Heather presented the usual EC stats.
Action Item review
See the Action Item tracking file.
JSR 358 Expert Group session
Patrick presented a report from the IP Working Group. He explained that the concerns EC members raised during the Zurich discussion of Oracle's JSR 358 proposals had been reported back to Oracle. Some of the suggestions were incorporated directly into an updated version of the presentation. Others were still being worked (these have been added to the presentation as annotations in red).
Mike Milinkovich stated that he strongly disagrees with the Oracle position on Contributor Agreements. Steve Harris agreed with Mike, arguing that requiring a CLA from contributors to RI-development projects would be "a step backwards", considering that the EclipseLink project has been operating for years without a CLA. Patrick agreed to invite Jim Wright (Oracle's Open Source Policy and Strategy Officer) to attend an IP Working Group meeting and explain his concerns about incorporating material licensed under the EPL into the platform without a CLA. An Action Item has been opened.
Heather Vancura presented a report from the Individual Members Working Group. She explained the proposal for a new class of Affiliate Members who would sign a Contributor Agreement and have the opportunity to be publicly recognized as contributors to JSRs. She said that the Working Group had agreed on a proposal to introduce weighted voting so that Affiliate Members would be able to vote in the annual elections for EC members but collectively would not be able to out-vote the full members. It was suggested (as a starting-point for discussion) that Affiliate Members should collectively have 20% of the total voting power. Gil Tene argued that these members should have considerably more than 20%. We agreed to continue this discussion in the Working Group. [Werner Keil later reminded EC members by email not to use the term "individuals" when referring to Affiliate Members since some individuals will qualify for Full membership.]
Adjourn
We adjourned after one hour, and then reconvened for the public EC meeting. Since relatively few non-EC members attend these public meetings directly (they tend to download the audio recording and the materials and review them asynchronously), and since those who do attend don't ask questions or make comments, it might be more productive to hold these public meetings separately from the regular EC meetings and to make them voluntary for EC members. We will discuss this briefly at the July meeting to see what EC members think.