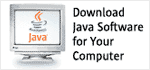 Executive Committee Meeting Minutes
for December 18 2012
version 0.2: January 23 2012
Date
December 18, 2012
Location
Teleconference
Agenda
Roll call
Agenda Review
EC meeting attendance
Personnel changes
2013 meeting schedule and locations
Plans for the January f2f meeting
Attendance
PMO
Patrick Curran, Heather Vancura
Executive Committee
Stefano Andreani – present
Aplix – John Rizzo – present
ARM – Paul Manfrini – present
Azul Systems – Gil Tene – present
Cinterion – Thomas Lampart – present
CloudBees – Steve Harris – present
Credit Suisse – Susanne Cech Previtali – present
Eclipse – Mike Milinkovich – present
Ericsson – Christer Boberg – present
Fujitsu – Mike DeNicola – present
Goldman Sachs – John Weir – present
Google – Van Riper – present
HP – Scott Jameson – present
IBM – Ed Lynch, Steve Wolfe – present
Intel – Anil Kumar – present
Werner Keil – present
London Java Community – Ben Evans – present
Nokia – Ben Wang – present
Oracle – Don Deutsch, Roger Riggs, Anish Karmarkar – present
RedHat – Scott Stark – present
SAP – Steve Winkler – present
SouJava – Bruno Souza– present
TOTVS – Hernan Perrone – present
Twitter – Chris Aniszczyk – present
Total attendance: 24 of 24 voting members
Since 75% of the EC's 24 voting members were present, the EC was quorate for this meeting
Minutes
Changes in status as a result of non-attendance at this meeting
The EC Standing Rules state the following penalties for non-attendance at EC meetings (note that those who participate in face-to-face meetings by phone are officially counted as absent):
Missing two meetings in a row results in a loss of voting privileges until two consecutive meetings have been attended.
Missing five meetings in a row, or missing two-thirds of the meetings in any consecutive 12-month period results in loss of the EC seat.
There were no changes in status as a result of this meeting. Patrick congratulated the EC on its first "full house" (all members in attendance) in many years.
Personnel changes
Patrick reported EC personnel changes (see the PMO Presentation for details.) He welcomed the two new EC members: Cinterion and CloudBees. Thomas Lampart and Steve Harris introduced themselves.
EC stats
Patrick presented the usual EC stats.
Plans for the January face-to-face meeting
Patrick discussed the plans for the January face-to-face meeting (see the PMO Presentation.) Since Oracle's User Group Summit meeting (which many Java User Group leaders participate in) will be held the same week we spent some time discussing how we could take advantage of the synergy opportunities this presents. Patrick and Heather will be present at (and will present at) the Summit on Monday January 14 (the day before the EC meeting begins) and offered to obtain invitations for any EC members who want to attend on that day. The PMO plans to invite JUG leaders to join
2013 meeting planning
Before this meeting we had decided to hold all our 2013 teleconferences on the 2nd Tuesday of the month at 7:00 am Pacific Time. We had also agreed on the dates and locations for the January and May f2f meetings. However, despite polling EC members and discussion on the EC mailing-list we had not yet agreed on the date and location for our Fall 2013 and January 2014 face-to-face meetings. (Several members had suggested that in order to optimize members' travel the Fall meeting should be held just before or just after JavaOne, and that we should meet in the Bay Area.)
After lengthy and lively discussion we agreed to hold the Fall meeting on the Thursday and Friday before JavaOne. (We will follow up by email to find an EC company to host this meeting.) Because this meeting will be in the Bay Area we also agreed that we should not meet there again in January 2014. We agreed to hold that meeting either in New Jersey (hosted by Goldman Sachs) or in London (jointly hosted by Goldman Sachs and the London Java Community.)
During this discussion it was suggested that members' locations suggest that of the three face-to-face meetings each year one should be in the Bay Area, one in Europe, and the other elsewhere (perhaps the North Americal East Coast, or perhaps South America.) We recognized that moving the Bay Area meeting from winter to fall meant that we would necessarily have to brave somewhat colder weather for our winter meeting. (This was the principal reason we did not decide to hold that meeting in Ottawa, which is where we had originally planned to hold the Fall meeting.)
The calendar on jcp.org has been updated with all of the information we currently have for 2013.
Spec Leads' TCK obligations
Patrick gave a presentation on Spec Leads' TCK obligations. explaining that the PMO is planning a Spec Lead training call on the subject. In preparation for this call the materials in the Spec Lead Guide have been updated. He explained that Oracle's TCK team does not have the resources to update all of their materials but that the PMO will do so as possible.
JSR 358 Expert Group session
During a short JSR 358 Expert Group session we once again discussed the question of how individual members should be treated, particularly with respect to IP flow. The principal concern derives from the situation where an employee of a Java company joins the JCP as an individual in order to join and Expert Group in which the employer (not a member) has an interest. While we recognize the difficulties this raises (the possibility of the individual's contributions being "tainted" by the employers' IP) we have not been able to devise a solution. We agreed that it would be helpful to review how OASIS, W3C, Eclipse, IEEE, and other standards organizations handle individual memberships. Bruno Souza volunteered to conduct such a review before our next meeting.
Adjourn