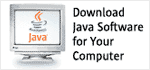 Executive Committee Meeting Minutes
for November 20 2012
version 0.2: December 5 2012
Date
November 20, 2012
Location
Teleconference
Agenda
Part 1: Private EC meeting at 2:00 pm PST
Roll call
Agenda review
EC meeting attendance report
Personnel changes
2013 meeting planning
Part 2: Public EC meeting at 3:00 pm PST
Attendance
PMO
Patrick Curran, Heather Vancura
Executive Committee
Stefano Andreani – present
Aplix – John Rizzo – present
ARM – not present
Azul Systems – Gil Tene – present
Cinterion – Thomas Lampart – present
CloudBees – Steve Harris – present
Credit Suisse – Susanne Cech Previtali – present
Eclipse – Mike Milinkovich – present
Ericsson – not present
Fujitsu – Mike DeNicola – present
Goldman Sachs – John Weir – present
Google – Van Riper – present
HP – Scott Jameson – present
IBM – Ed Lynch, Steve Wolfe – present
Intel – Anil Kumar – present
Werner Keil – present
London Java Community – Ben Evans – present
Nokia – Ben Wang – present
Oracle – Don Deutsch, Roger Riggs, Anish Karmarkar – present
RedHat – Mark Little – present
SAP – Steve Winkler – present
SouJava – Bruno Souza– present
TOTVS – Hernan Perrone – present
Twitter – Chris Aniszczyk – present
Total attendance: 22 of 24 voting members
Since 75% of the EC's 24 voting members were present, the EC was quorate for this meeting
Minutes of private EC meeting
Changes in status as a result of non-attendance at this meeting
The EC Standing Rules state the following penalties for non-attendance at EC meetings (note that those who participate in face-to-face meetings by phone are officially counted as absent):
Missing two meetings in a row results in a loss of voting privileges until two consecutive meetings have been attended.
Missing five meetings in a row, or missing two-thirds of the meetings in any consecutive 12-month period results in loss of the EC seat.
There were no changes in status as a result of this meeting.
Personnel changes
Patrick reported EC personnel changes (see the PMO Presentation for details.) He welcomed the two new EC members: Cinterion and CloudBees. Thomas Lampart and Steve Harris introduced themselves.
EC stats
Patrick presented the usual EC stats.
Election results
Patrick reported the results of the recent JCP election (see the PMO Presentation for details.)
2013 meeting planning
Patrick promised to follow up by email on the dates, locations, and times of 2013 EC meetings.
JSR 358 Expert Group session
Steve Wolfe presented a proposal for an alternative to the current essential patent grants and for standardized licensing terms (see the presentation.) Scott Jameson responded that the proposed alternative essential patent grants would not make things easier for HP since they would still want to carry out a full search for relevant patents due to the vagueness of the term "known." Don Deutsch agreed to inform the EG whether whether Oracle was open to standard licensing in the JSPA. There was no time for further discussion, and we agreed to follow up at a future meeting.
Minutes of public EC meeting
NOTE: a recording of this meeting is available at /aboutJava/communityprocess/media/Public-EC-Meeting-Nov-2012.mp3.
Patrick discussed the recent election results and the progress of the EC merge. He then presented a status report on JSR 358 (see the Public PMO Presentation for details on both of these topics.)
Heather Vancura presented a JCP 2.8 status update and explained that the PMO would soon roll out a community audit program whereby JCP members could help the PMO to monitor the extent to which Expert Groups are complying with the transparency requirements of JCP 2.8
Adjourn