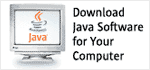 After that first forbidden taste, Gino couldn't stop "playing" with Java technology. As a university student, every topic became an opportunity to write some lines of code "in Java, of course!" Since then, such playing has led him to work as Java technology developer, architect, project lead, and consultant.

Gino became "excited" about Java 2 Platform, Micro Edition technology and has been working with it ever since the first mobile phone with a Java VM (the Siemens SL45i) was released in 2001. His first "real" professional experience came in 2002, when he was asked to consult on a J2ME project for the Italian company Portel Srl, which maintains a vertical portal on the topic of telephony. He continued working with this company on other projects related to both micro and standard editions of Java technology. The most important of these was a web application for the Web portal of Vodafone Italy and a MMS Location Based Service called Personal Navigator, developed in collaboration with Sony Ericsson Italy.

In 2003, while working on a thesis for the Masters degree he obtained in 2003 in Telecommunication Engineering, Gino started working seriously on Location Based Systems and Services in the Java language. About that same time, he began collaborating with Tipic Inc, working on advanced Instant Messaging platforms for both fixed and J2ME devices (based on XMPP-Jabber). He also did research activities on innovative location-based techniques, enhancing the Presence concept with location information. Some of his other academic research projects related to reliable IM services on wireless networks, teleconferencing, and remote control and video-surveillance on 3G networks.

While still a student in 2002, Gino became a member of the Java Community Process (JCP) program in order to join the Java Specification Request (JSR) 179 Location API for J2ME expert group. Since then, he has also gotten involved as an expert in JSR 257 Contactless Communication API.

Currently, Gino's primary occupation is as research scientist for CINI Consortium, a public research consortium of the major Italian universities, which focuses on computer science and network related topics. He continues to consult for Tipic Inc., an USA-based company that addresses advanced IM and community solutions and hosts and promotes blogger communities Motime.com and Splinder.com, the major Italian blogging platform.

Italy is definitely home, but Gino hopes soon to acquire some experiences in other countries as well. To relax, he turns to the sea, with passionate devotion to the pursuits of swimming, scuba diving, and sailing.


. . . . . . . . . . . . . . . . . . . . . . . . . . . . . . . . . . . . . . . . . . . . . . . . . . . . . . . . . . .