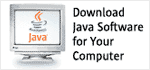 The 2022 Fall JCP Executive Committee elections have completed on November 14 at 11:59 PM PST. This election is hosted by Votenet.


The elections results are now available.


Please refer to the 2022 Executive Committee Elections Nominees page for this year's candidates' details.
Please refer to the Executive Committee Information page for more information on the current Executive Committee.



TIMELINE FOR 2022 EC ELECTION

6 September - 3 October 2022
Nominations open for Elected and Associate Seats
27 September 2022
Voter eligibility deadline
25 October 2022
Meet the JCP EC Candidates (EC nominees should attend)
1 -14 November 2022
Ballot open for voting
15 November 2022
Election results available
29 November 2022
New EC members take office
Under the JCP 2.11 rules, the EC has resized. In 2021 and going forward, there will be 11 Ratified Seats, 4 Elected Seats, 2 Associate Seats and the permanent seat held by Oracle America. Members serve 2-year terms that are staggered so that 8 or 9 of the 17 seats are normally up for ratification/election each year.
The EC members guide the evolution of the Java technologies. The EC represents a cross-section of both major stakeholders and other members of the Java Community. Duties are: select JSRs for development, approve draft Specifications for Public Review, approve Final Specifications, review TCK appeals, approve Maintenance revisions and possibly defer some features to a new JSR, approve transfer of maintenance duties between members and provide guidance to the Program Management Office (PMO). For more information on the EC, see the Executive Committee Info page.