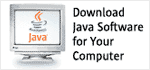 | | | |
| --- | --- | --- |
| | | |
| | | The job of an Executive Committee (EC) representative is a serious commitment. The time required is extensive, and includes reading of specifications, Reference Implementations (RIs), and Technology Compatibility Kits (TCKs), as well as regular attendance at EC meetings and teleconferences to discuss and vote on various technical and process topics. Besides voting on Java Specification Requests (JSRs) at various stages, the EC guides the Program Management Office (PMO) in the evolution of the Java Community Process (JCP) program. EC decisions can have significant, long-term consequences to not only the community, but also in the industry and the market. Still, plenty of JCP participants relish the task of representing a corporation, non-profit, open source group, or themselves. |

Edward Cobb is a vice president with BEA Systems, a leading application infrastructure provider and major innovator in the Java technology marketplace. Ed oversees BEA's participation in standards and open source organizations, including the Java Community Process (JCP) Program, World Wide Web Consortium (W3C), Organizaion for the Advancement of Structured Information Standards (OASIS), Obect Management Group (OMG), Web Services Interoperability Organization (WS-I), and the Eclipse Foundation. He is also responsible for BEA's involvement in technical collaborations with other software companies including the Web Services set of specifications (with IBM and Microsoft) and Service Oriented Architecture (SOA) Programming Model specifications (with IBM).

Since joining BEA in late 1996, his principal focus has been the design and integration of component technologies into BEA's product lines, beginning with the addition of Common Object Request Broker Architecture (CORBA) technology to BEA's Tuxedo and the Java tehnology API standards that comprise the Java Enterprise Platform in BEA's WebLogic family. More recently he has been involved with Extensible Markup Language (XML), Web Services, and SOA technologies. He represents BEA on the JCP Executive Committee and serves on the Board of Directors for WS-I, OASIS, OMG, and most recently, the Eclipse Foundation.

Prior to joining BEA, Ed spent over 30 years at IBM where he helped develop IBM's Information Management System (IMS) and Customer Information Control System (CICS) and IBM's transaction strategy. He was one of the original architects of Systems Network Architecture(SNA) and made contributions to both 3270 emulation and LU 6.2. His last assignment at IBM involved the development of a strategy for the incorporation of object technology into IBM's transaction product line. While at IBM, Ed led the industry team that produced the OMG's Object Transaction Service (OTS) specification and was the recipient of multiple recognitions including an Outstanding Contribution Award for SNA and an appointment as a charter member of the IBM Academy of Technology.

Ed is a frequent speaker at industry events such as XML Web Services, Component Development, and other Object Technology symposiums. He is also a contributing author to industry publications such as the Middleware Spectra. His most recently published paper, "The Evolution of Distributed Component Architectures," appeared in the proceedings of CoopIS 2001. Ed holds four patents on transactional object technology and is a member of both the Association for Computing Machinery (ACM) and IEEE.

BEA Systems, Inc. is a world leader in enterprise infrastructure software, providing standards-based platforms to accelerate the secure flow of information and services. BEA product lines -- WebLogic, Tuxedo, JRockit, and the new AquaLogic family of Service Infrastructure -- help customers reduce IT complexity and successfully deploy Service-Oriented Architectures to improve business agility and efficiency. The WebLogic product line is a leading provider of Java technologies and a continued source of innovation within the Java technology community.

BEA has served on the Executive Committee for Java SE/EE since its inception and continues to be a strong supporter of Java technology and standardization. BEA has been a diligent voter in progressing new JSRs through the process and a significant contributor to improvements in both the Java Specification Participation Agreemont (JSPA) and the JCP program process document. BEA has also supported numerous JCP program activities at the JavaOne conference and other venues. The company holds leadership positions in other standards and open source organizations, which enable it to be even more effective on the JCP EC.

BEA has successfully completed three JSRs as Spec Lead (*) and participated in over 20 Expert Groups, including:

JSR 94 Java Rule Engine API (*)
JSR 170 Content Repository for Java Technology API
JSR 173 Streaming API for XML (*)
JSR 181 Web Services Metadata for the Java Platform (*)
JSR 220 Enterprise JavaBeans 3.0
JSR 221 JDBC 4.0 API Specification
JSR 224 Java API for XML-Based Web Services (JAX-WS) 2.0
JSR 244 Java Platform, Enterprise Edition 5 (Java EE 5) Specification

Ed holds a Bachelor of Science in Mathematics from Fordham University in New York. He is married to Carole Albright Cobb, a retired school teacher, and has three adult daughters and four grandchildren. Ed enjoys skiing, golf, and professional sports, especially baseball and hockey.



. . . . . . . . . . . . . . . . . . . . . . . . . . . . . . . . . . . . . . . . . . . . . . . . . . . . . . . . . . .